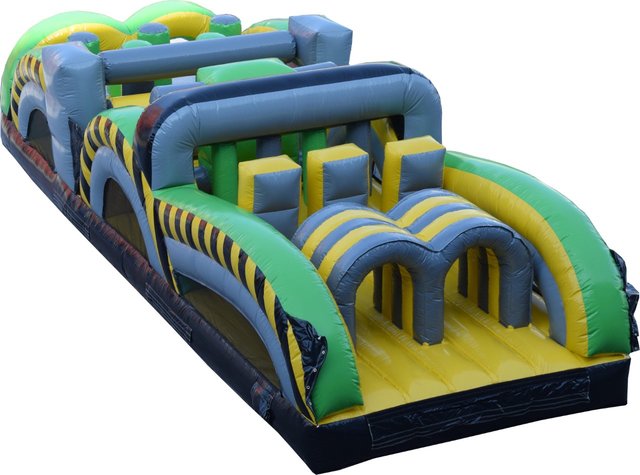 Caution Run 1
The Caution Run inflatable obstacle course is the ultimate challenge for thrill-seekers and adventure enthusiasts. This exciting attraction features a series of challenging obstacles, including tunnels, walls, and more, all designed to test your strength, agility, and endurance.
Measuring at an impressive 35 feet long, 12 feet wide, and 11 feet tall, the Caution Run is a massive inflatable obstacle course that can accommodate multiple participants at once. The bright and bold caution-themed design adds an extra element of excitement and fun to the experience, making it perfect for events, parties, and festivals.
Constructed with high-quality materials, the Caution Run is durable and built to last. Whether you're looking to challenge yourself or simply have fun with friends and family, the Caution Run inflatable obstacle course is a must-try attraction that will provide hours of entertainment and memories to last a lifetime.