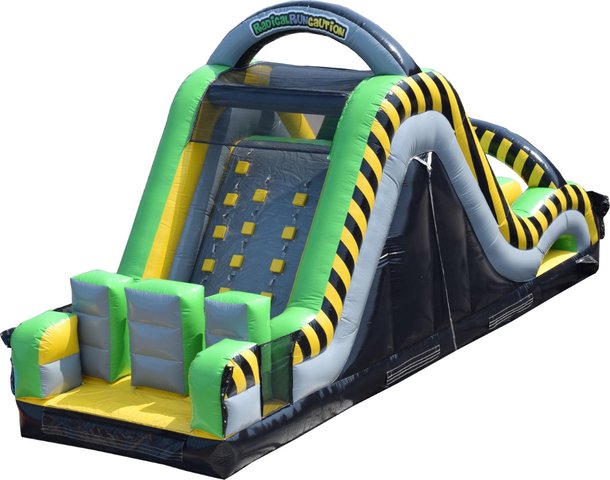 Caution Run 3
Introducing the Caution Run 3 inflatable obstacle course - the ultimate challenge for thrill-seekers and fitness enthusiasts alike! This massive 2-lane course is packed with exciting obstacles that will test your strength, agility, and endurance.
With its vibrant colors and eye-catching design, the Caution Run 3 is sure to draw a crowd at any event. Participants will love racing through the inflatable obstacles and climbing up and over the towering wall. And with two lanes to choose from, there's plenty of room for friendly competition and group fun.
Made from durable, commercial-grade materials, the Caution Run 3 is built to last and withstand heavy use. Making it a great addition to any party, festival, or community event.
So why settle for a boring, run-of-the-mill obstacle course when you can have the Caution Run 3? Get ready to push yourself to the limit and experience the ultimate inflatable challenge!