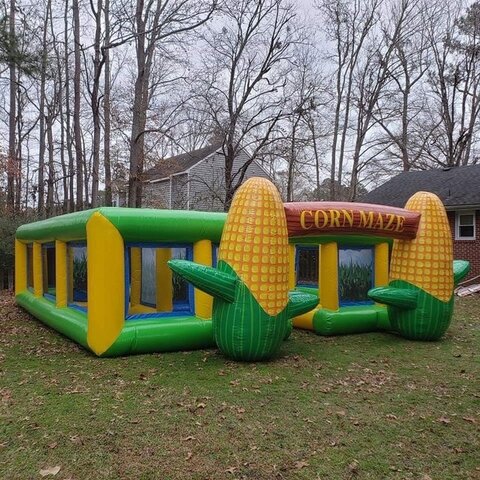 Corn Maze
Looking for a fun and unique way to entertain guests at your next event or party? Look no further than our inflatable Corn Maze! This inflatable attraction is perfect for all ages and provides hours of entertainment for everyone.
Our Corn Maze is made from high-quality materials and features a realistic design that will transport you and your guests to a real-life cornfield. Measuring 20 feet long and 10 feet wide, this inflatable maze is the perfect size for any event.
Whether you're hosting a birthday party, corporate event, or community festival, our inflatable Corn Maze is sure to be a hit with guests of all ages. So why wait? Order yours today and get ready to have some fun!